Shhh! It's our secret to a clean, spotless car interior…
Instant extra space for your smartphone, wallet, drinks, etc.
Closure of that narrow seat-center console gap where many small items fall into
Expert-crafted faux leather for a stylish touch
Designed to keep your phone charger secure, hidden, and easily accessible

Easy to attach, reach, and remove
YES! I WANT MY CAR ORGANIZER!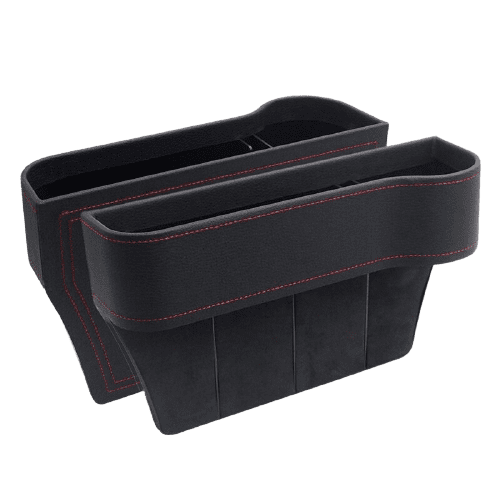 Express Shipping
100% Authenticity Guaranteed
15-Day Returns
The Lowest Price On The Market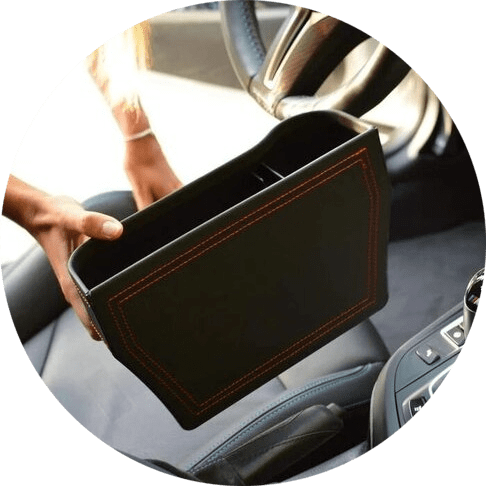 No more crack of doom
Ever have a pen, parking garage ticket, or even your phone fall into that wedge between your seat and center console? Stop killing your hands by reaching down into that tight space. Close up that space with this life-saving organizer.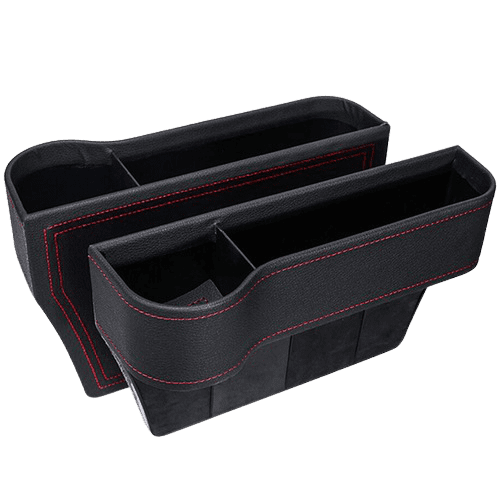 Left- and right-configurations
Our clever car accessory comes in models fit for the driver-side and passenger-side of your car, allowing you (and any riders) complete peace of mind from losing valuable essentials.
Get your space (and sanity) back
Clean up your behind-the-wheel mess with our Multifunctional Car Seat Organizer. Pens, note pads, smartphones, snack bags, charging cords — everything goes into one solid storage solution. Discover a cleaner car interior today. Free up clutter from your cup holders, center console, and car-door pockets today.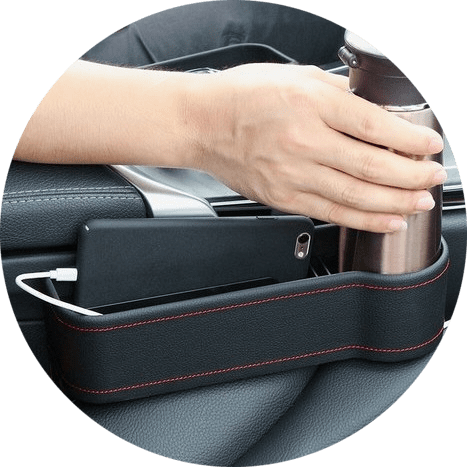 It fits like a glove
Our Multifunctional Car Seat Organizer fits into the space between your car seat and center console for an out-of-the-way storage accessory that also is conveniently within reach. No more fumbling into your purse in the passenger seat or reaching with one arm into the backseat for something you need. Keep your essentials right where you can safely grab 'em. Perfect for cars in which the center console is lower than the seats or the gap between the seat and the center console is wider than 0.6 in.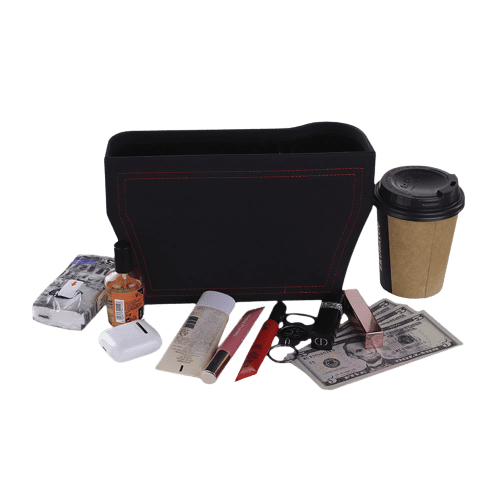 Craftsmanship you can see + feel
Curated spaces
Each organizer features a phone slot, charger hole, drink holder space, and card slot for organized storage.
Artificial leather
Our black faux-leather build is cruelty-free while still retaining a luxe feel and look. Red stitching accents for eye-popping detail.
Generous space
Measures 10.24 x 6.5 x 3 in / 26 x 16.5 x 7.6 cm, for roomy accommodations for all your must-haves.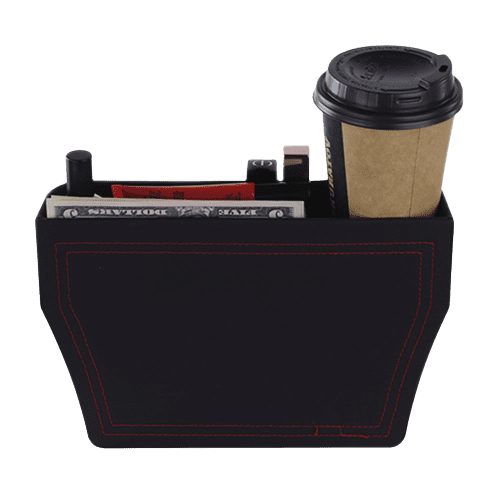 Easy to install
The Multifunctional Car Seat Organizer is genius because it installs in a flash, with no tools or hardware required. Simply insert into the space between your car seat and center console for a snug fit, and you're on the way to a cleaner car interior.
10,000 Happy Customers (And Counting)
See why so many users worldwide love their Premium Multifunctional Car Seat Organizers and recommend it. Don't miss the chance to snag yours while our offer lasts!

Limited Time Offer – Up To 70% OFF!
Time is running out… Don't wait until it's too late — get yours today at an all-time low price! Supplies are limited, only a few left.
REVEAL MY SPECIAL PRICE